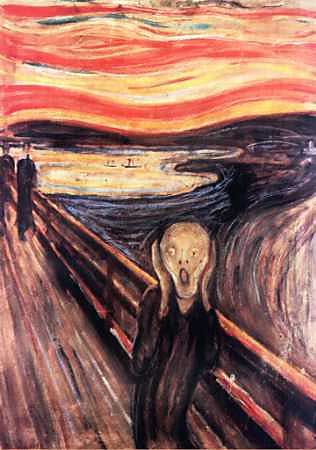 First off and as an aside, although I very much doubt that you can start a post or a piece of writing with an aside. Does anyone know who coined the phrase "Ego Thy Name Is ..."? I did a quick search on Google and couldn't find anything.
Anyway to get to the point, I was happily logging into my blog yesterday evening when I found that on the
TTLB Ecosystem
I had dropped from being a
Slithering Reptile
to being a
Crawly Amphibian
. So I checked and it had lost 8 of the links it had had recorded against my blog. So I've done a count of all the links I know about, 22 sites link to me so it was wrong with Slithering Reptile anyway, I should have been a
Flappy Bird.
Now I know it is only a bit of fun really. But godamnit, I'm a blogger, I have an ego, a delicate and fragile ego that needs, craves, the satisfaction that knowing my mitherings are thought interesting enough by someone to go to the effort of tweaking their template just a little to add me to their reading list or add me to their blogroll.
So I checked Technorati - Wrong. Blogshares - Wrong. My "who links to me" link doesn't work at all, that is the second time the code seems to have failed so next time I tweak my own template I think it's coming out. It looks ugly anyway.
I know we bloggers are delicate souls, we spend our time at work fretting over our stats, how many readers today, how many are new, how many returned, we wonder if our stats will be down today? How long did they spend dwelling over the posts we have lovingly crafted? We talk amongst ourselves about which is the best free log counter. Whole posts, like this one, are devoted to the howl of anguish that occurs when our popularity is not properly reflected.
So what it the answer? Well here at Goth Towers there is now a piece of paper with a list of all the people that I know link to me. I treasure them all, except the swinging site (not included in the 22) as I treasure you, the reader.